Introduction
The current research for treatments to combat the COVID-19 epidemic involves a great number of coordinated efforts at multiple global lab locations with enormous investments in scientific work.
This research can be only conducted in BSL-3 (and possibly BSL-4) laboratories which are especially suited to handle indigenous or exotic agents that may cause serious or potentially lethal disease through the inhalation route of exposure.
The Iprasense CYTONOTE instrument is very well suited to operate in these special restrictive laboratory conditions. This device is a very simple, user-friendly, live cell-imaging system. It can be set up and ready for use in just a few minutes to provide remote access to all images and data on a remote computer located outside of the restricted laboratory area.
CYTONOTE live cell imaging is well adapted to BSL-3 and BSL-4 laboratories
Due to its simplicity and its ability to transmit data remotely, the CYTONOTE is an ideal, affordable solution for this work. Lab scientists only need to set in place their flask, petri dishes, or well plates on the CYTONOTE inside the incubator and be ready to collect cell culture data remotely.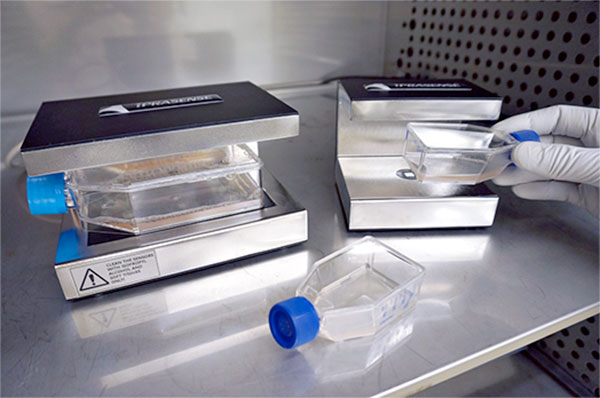 Above image: Simply set in place your flask, petri dishes, or well plates on the CYTONOTE inside the incubator and be ready to collect cell culture data remotely.
The frequency of entering the lab is significantly reduced or practically eliminated, now having the ability to monitor the cell culture process from a safe location.
Innovative User-Friendly Technology
Iprasense CYTONOTE's simple and robust technology provides continuous monitoring of cell growth, eliminating the need of focusing and brightness settings.
The extremely wide field of view (25 mm2), high contrast (compared to brightfield), and lensless imaging technology provides snapshots, video recordings, zooming, and graphical representations of your process evolution.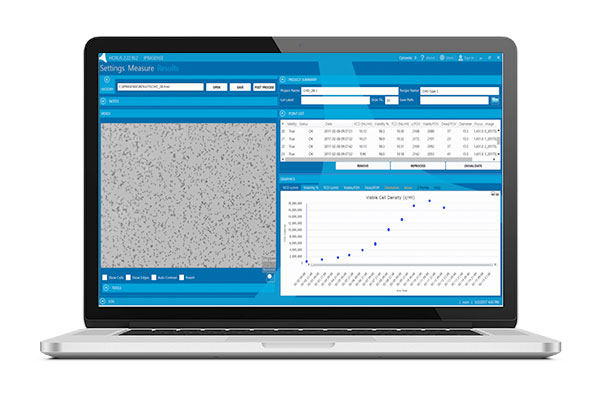 Above image: Real-time imaging of cell culture allows you to browse through the whole acquisition set, to play the time lapse, or to export it into video format.
Up to 10,000 cells can be included in the field of view, providing accurate, automatic cell count, cell size, % confluency determination, and cell tracking analysis.
Field Successes
CDC Beijing Chooses CYTONOTE for COVID-19 Research
Leading research institutes are incorporating the use of the CYTONOTE in their current important research. The CDC in Beijing, as one example, has selected CYTONOTE 1W to work on the cellular response to the COVID-19 virus. Other labs are considering the multi-plate CYTONOTE 6 for the study of six samples in parallel.
Iprasense is currently presenting their technology to many other equivalent research labs that are considering the rapid incorporation of Iprasense devices to their to their daily work.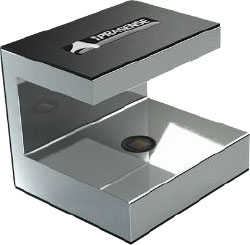 CYTONOTE 1W
The most simple live-cell imaging system from inside your incubator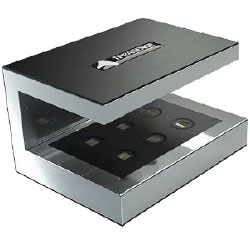 CYTONOTE 6W
Specifically designed for parallel culture monitoring in 6 well plates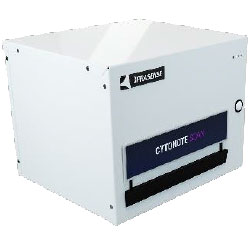 CYTONOTE SCAN
Designed for multiwell plate cell culture analysis
Article published with permission from Iprasense. BSL-3 scientist public domain photo from CDC.