Your Bioprocess Partners
We understand the importance of having the right equipment & software for your lab operations
With a team of highly qualified engineers and bioprocessing specialists, you can be assured that all aspects of your lab needs are covered. By partnering with us, you can confidently choose the right equipment and enjoy the peace of mind that comes with receiving the best quality of service and support.
Services Available

Installations, Start-Ups & Trainings
Unlock the full potential of your equipment

On-site Troubleshooting & Repairs
Say goodbye to equipment downtime

Preventive Maintenance Services
Maximize the lifespan, performance, and uptime of your equipment

Comprehensive Service & Support Contracts
Budget-friendly annual support contracts include priority support

Equipment Extended Warranties
Protect your investment

Demos for Evaluation
Try before you buy with a risk-free equipment demo

On-site or Remote Tech Support
We're here to help – even if you've had your equipment for a while or purchased it from someone else

Systems Integration Design & Construction
Seamlessly integrate our products with third-party devices and software

Installation, Operation & Performance Qualifications
Ensure regulatory compliance with IQOQPQs
What We Support
Autoclaves
Air sampler
Animal cage washers
Automated sampling systems and process information management software
Benchtop cell counters
Bioreactors, fermentors, bioreactor control systems and bundles, rocking single-use bioreactors
Biocapacitance-based biomass (viable cell density) probes and bioreflectance based biomass (total cell density) probes
Biological kill stations
Cascade impactors
Centrifuges
Cleanroom biological safety cabinets (BSCs)
Dissolution apparatus
Depyrogenation ovens
Dryers
Fume hoods
GC/HPLC
Glass washers
HVAC systems
Liquid handling systems (burettes, diluters, dispenses, pipettes)
Metabolite analyzers analyzers
Off-gas analysis sensors
Online metabolite (glucose, lactate, methanol, ethanol) analyzers
Photostability chambers
Scales, balances & weights
Raman spectroscopy systems
Refrigerated/heating circulators
Stability chambers
TOC analyzers
Ultrasonic clamp-on flow sensors
Titrators
VHP generators
Viscosmeters
Request Service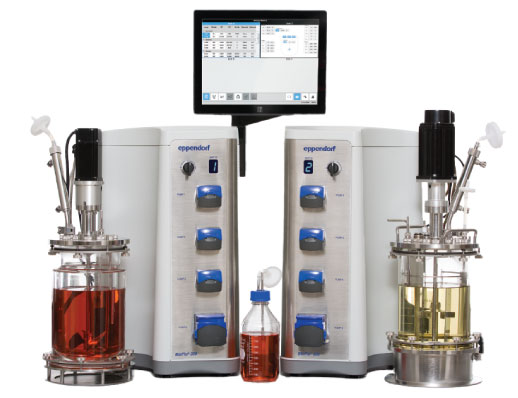 Cell Culture & Fermentation Equipment Technical Services
PROAnalytics' knowledgeable engineering team provides expert service on many different types of bioreactors and fermenters, as well as Bioprocess analyzers/accessory equipment. No task is too big or small. We'll get the job done efficiently while meeting your quality and budget goals.
Equipment Supported
Glass Reactors
Stainless Steel (SIP)
Disposables
SUBs & SUFs
OEM Control Platforms
PLC Control Systems
DeltaV Controllers
Shakers/Incubators
MFCs: Brooks, Bronkhorst, Sierra
Calibrations: pH/dO2, Temp, RPM/Scales/Pumps
Contact Our Technical Support Team Today!
Call 973-241-1314 or reach out via email using the button below.
Request Service