Bioprocess Modeling Solutions
DataHowLab, from DataHow, is a unique digital bioprocess development solution created to support process development teams' work more effectively and efficiently using a model-based methodology. Their bioprocess modeling solutions are built around innovative technologies such as hybrid models, transfer learning, and digital twins, leveraging them to the needs and goals of process development teams within a structured user-friendly environment.
DataHow Lab Introduction
As leaders in model-based bioprocess development and hybrid modeling, DataHow has analyzed hundreds of process data sets with many of the largest biopharmaceutical companies in the world. This expertise is made available within their turnkey solution, DataHowLab. With this single solution, process development teams can now truly understand their process data and have all the necessary tools to develop, optimize, and characterize their process across all phases of development faster and with less experimental effort.
About DataHow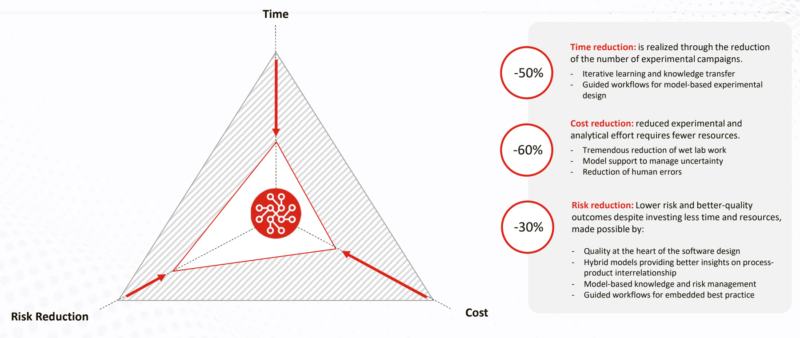 DataHow is a forward-looking organization that develops unique bioprocess modeling solutions using Hybrid Modeling, combining mechanistic and machine learning models (AI). By incorporating process knowledge, hybrid models require less data, reducing experimentation and cost. This approach retains predictability from mechanistic models and flexibility from machine learning, adapting to various process configurations.
Field of Expertise
Mammalian Cell Culture
Microbial Cell Culture
Virus Production
mRNA Processes
Small Molecules Processes
Results
Significant reduction in the number of experiments
Acceleration of Process Development
Adaptable and versatile models applicable to diverse scenarios
Impressive cost reduction
Optimal Process Design / Model-Based Process Control
Transfer Learning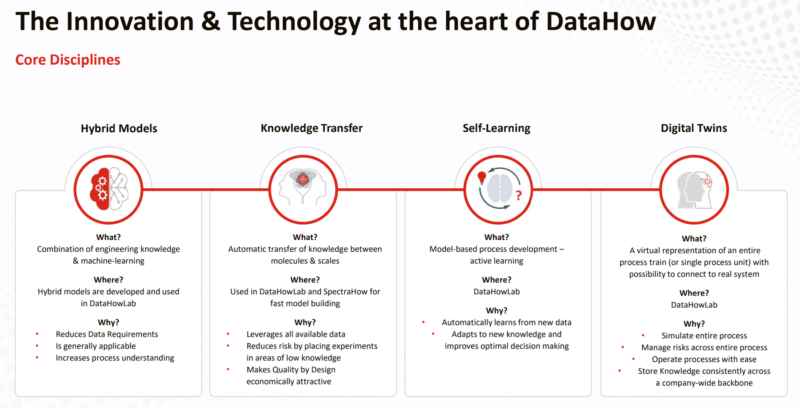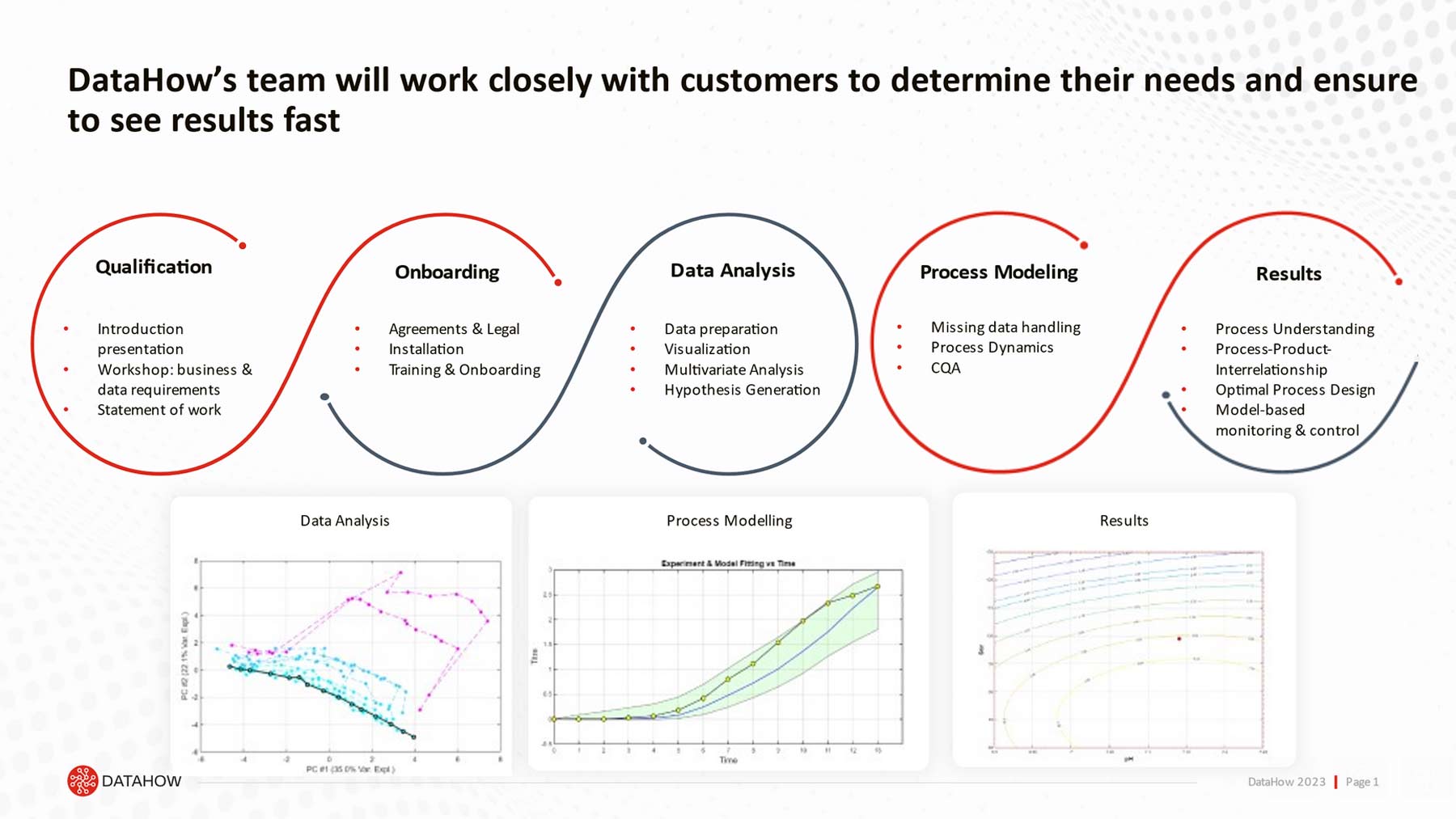 With DataHow, we empower bioprocess development teams by providing them with the means to enhance their understanding and implement optimization models across a wide range of cell lines. We offer a comprehensive suite of tools and mechanisms that leverage Transfer Learning, enabling the valuable knowledge and insights gained from one process to be effectively transferred and applied to another. This approach ultimately leads to improved efficiency and performance in bioprocessing operations.

Collaboration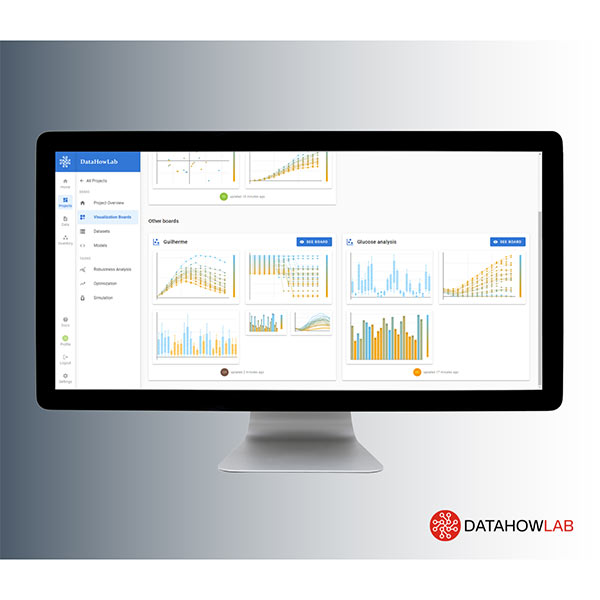 DataHow's cloud-based infrastructure and web-based software foster a collaborative learning culture, breaking down work silos within organizations. This approach enables colleagues to work jointly on projects, share insights and visualizations, and achieve collective success, driving continuous improvement.
Working With DataHow Lab