Perfusion Cell Culture System
ERBI Biosystems revolutionized the industry introducing BREEZ, the only mL scale perfusion cell culture system that offers fully automated True Perfusion™ Culture.
BREEZ™ allows every function normally performed on regular stirred tanks with the additional advantage of better control and the ability to run multiple parallel experiments. Its innovative and unique design provides superior performance in a significantly smaller, more cost-effective package. The system is very easy to use and able to run complex feeding strategies, high cell concentrations, and media exchanges.
Its single-use design, automated processes, and unique software controls allow the user to run more experiments with better control and superior data gathering. The heart of the system is the sterile, single-use True Perfusion™ microbioreactor cassette with fully integrated fluidics.
BREEZ Highlights Include:
Able to run at high cell densities – 250 M/mL and beyond
Supports multiple cell types including CHO, T-Cells, yeasts, bacteria, and more
Quick and easy setup gets you up and running fast
2 mL working volume, 50 μL sample size
Integrated cell retention filter for continuous perfusion, cell concentration/washing and media exchange
4 liquid and 3 gas inputs per reactor
kLa up to 40/hr
Powerful and easy to use software gives you complete control and unmatched data
System Main Components
CONTROLLER PODS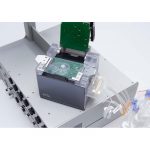 Each Pod operates independently and provides mixing and closed loop pH, DO, temperature, CO2, and cell density control.
BASE STATION HUB AND CO2 SENSOR BOX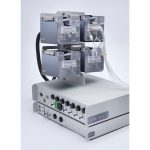 The Base Station Hub and CO2 Sensor Box supply regulated gas pressure, electrical power, and communication to POD.

BREEZ SOFTWARE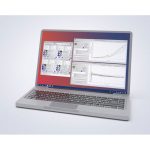 Easy-to-use interface makes it easy to set up the experiment, monitor and control the PODs and microbioreactor consumable.
CONTACT US – WE CAN HELP YOU SELECT THE PROPER COMPONENTS FOR YOUR APPLICATION!