Fermentation / Cell Culture Analyzer
MINDRAY is a leading equipment manufacturer in the diagnostics and bioanalytical laboratory field. Their systems have extensive applicability in bioprocess research, development, and GMP manufacturing. BS200E is a compact, state-of-the-art, automated photometric cell culture analyzer which allows easy and fast operation for all routine bioprocessing metabolites measurements. Its advanced design includes a user-friendly HMI interface and fully automated analyzer operation.
This model is especially designed for the medium throughput R&D or PD suite allowing users to load up to 40 samples and 40 measurement reagents providing high flexibility in the number and type of assays to run. The system can produce up to 200 photometric (330 w/ISE) results per hour.
PROAnalytics offers the most extensive assays portfolio (through RANDOX) available for bioprocessing applications!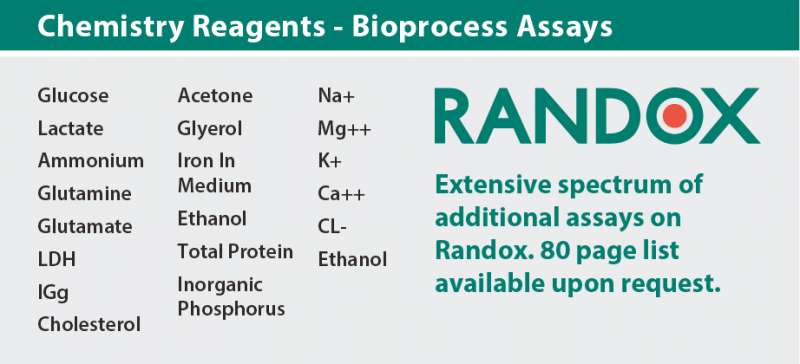 CONTACT US – WE CAN HELP YOU SELECT THE PROPER COMPONENTS FOR YOUR APPLICATION!